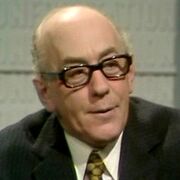 Bob Todd (born Brian Todd, December 15th, 1921 - 21 October, 1992) was an actor who appeared as The Black Hand in a series of nine sketches, entitled "The Case of the Black Hand", which were inserted into the some of the Sooty Show episodes from 1980.
He was perhaps best known for playing the straight man in sketches by Benny Hill and Spike Mulligan. He died in 1992 aged 70.
Ad blocker interference detected!
Wikia is a free-to-use site that makes money from advertising. We have a modified experience for viewers using ad blockers

Wikia is not accessible if you've made further modifications. Remove the custom ad blocker rule(s) and the page will load as expected.