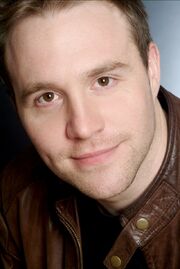 Christopher "Chris" Pizzey (born in London, England, UK, December 23rd, 1976) is a British actor best known for playing Mr. Stephen in "The Basil Brush Show". Other credits include "EastEnders", "The Bill", "The Sarah Jane Adventures", "The Legend of Dick and Dom" and much more.
He guest starred in the second series of Sooty in the episode The Inventions Game where he played Gerald Smedley.
Ad blocker interference detected!
Wikia is a free-to-use site that makes money from advertising. We have a modified experience for viewers using ad blockers

Wikia is not accessible if you've made further modifications. Remove the custom ad blocker rule(s) and the page will load as expected.