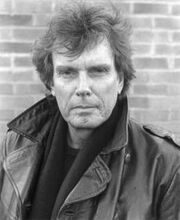 Maurice Thorogood directed The Big Day Out. He also directed the links between episodes on the DVDs The Lost Episodes - Volumes 1 and 2. He has also directed a promotional video where Sooty and Sweep visit Madame Tussauds to be measured for moulds. Maurice guest starred in the second series of Sooty as a creepy-looking butler in the episode, The Haunted House.
Trivia
In 2008, Maurice Thorogood went up against Brenda Longman on the BBC's "Bargain Hunt". Brenda was on the the red team and Maurice was with the blues. Brenda's team was the winner.
Gallery
Ad blocker interference detected!
Wikia is a free-to-use site that makes money from advertising. We have a modified experience for viewers using ad blockers

Wikia is not accessible if you've made further modifications. Remove the custom ad blocker rule(s) and the page will load as expected.