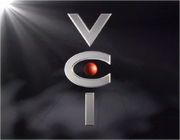 Video Collection International, or VCI as it is more commonly know, released a few Sooty videos. They also released a range of other children's videos including "Thomas the Tank Engine and Friends", "Rosie and Jim", "Fourways Farm", "The Wind in the Willows", "Tots TV" and much more.
They merged with BBC Video to become 2Entertain in 2004.
Releases
Ad blocker interference detected!
Wikia is a free-to-use site that makes money from advertising. We have a modified experience for viewers using ad blockers

Wikia is not accessible if you've made further modifications. Remove the custom ad blocker rule(s) and the page will load as expected.