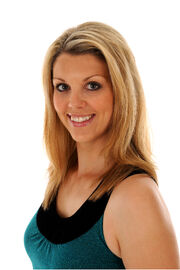 Wendy Abrahams is the make-up and wardrobe supervisor on Sooty.
She is close friends with Sooty's writer Wink Taylor, and together they have their own puppet show called "Theo the Mouse".
She began her work with Sooty during the webcam clip of Sooty's Birthday. She was then asked to do the makeup for The Big Day Out and Sooty. In the second series, she was also made wardrobe supervisor for the show.
Trivia
Gallery
Ad blocker interference detected!
Wikia is a free-to-use site that makes money from advertising. We have a modified experience for viewers using ad blockers

Wikia is not accessible if you've made further modifications. Remove the custom ad blocker rule(s) and the page will load as expected.